Hello.
I thought you might want to see some real world groups from your barrel. 284 winchester 25″ 1/8.5 twist in a Tikka long action- 180 berger Hybrid- 51.3g H4350 ten thousand off the lands. 100yd group is in the .2's – 200yd group 1/4 minute you can see a little left to right wind. Thank you for a great product. This is an 8lb hunting rifle with a nightforce nx8 scope. Shot at yolo sportsmans club 8/24/23. This is the same load I shoot at 1000yd comps.
Best,
Jeff B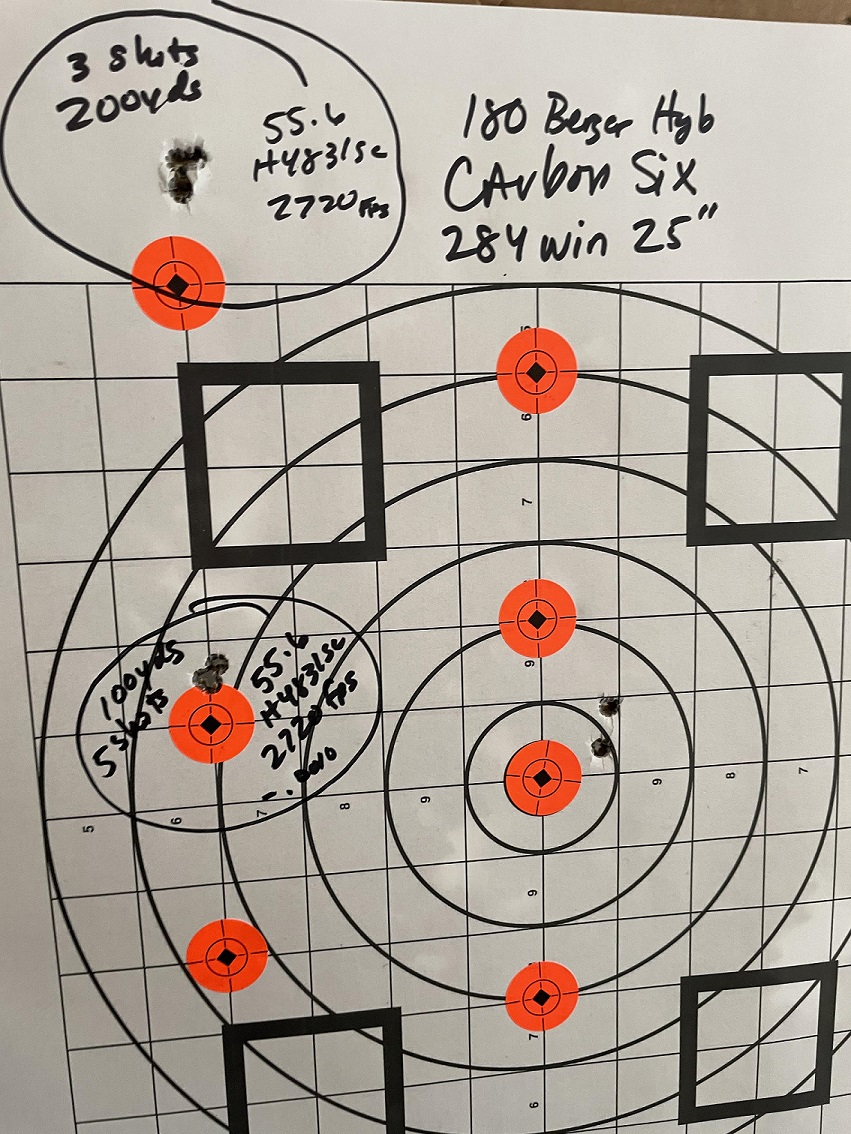 Another target for your gallery. 🙂
284 win. Tikka long action, Nightforce nx8
Ditto with H4831sc 180hyb 55.6g. Pretty awesome!
Jeff